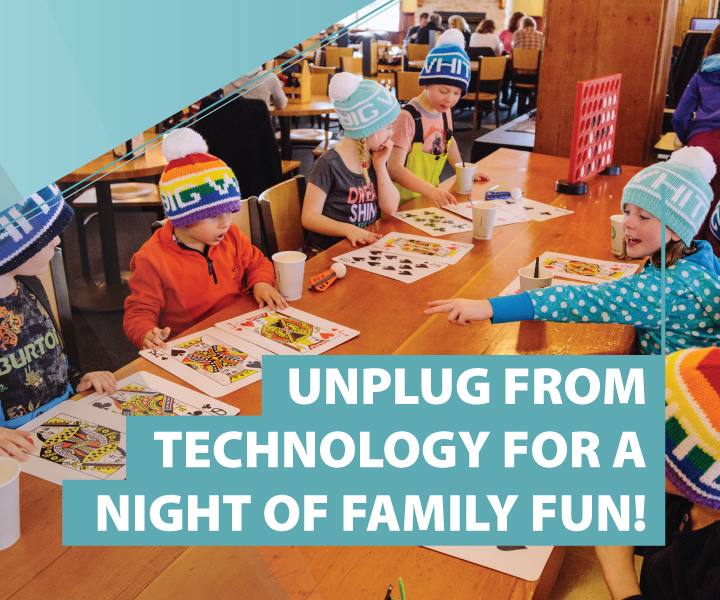 Unplug from technology for a night of wholesome family fun!
Join us for an evening full of classic board and card games, giant oversized games and great crafts. This is a perfect night out for families with a pasta buffet special at the Moose Lounge and some old school entertainment.
Games include Battleship, UNO, Cranium, Apples to Apples, Go Fish and many more!
It's time to unplug and reconnect with your clan.
Unplugged is run every Friday from 6:30pm-8:00pm at the Moose Lounge starting December 15th, 2017 until March 30th, 2018.