High Performance Grom Gravity Camp
Take part in a mid-summer positive progression program with experienced coaches and pros. This 3-day camp will help young gravity riders improve their skills in a true freeride experience. Pro coaches Jake Kinney, Tom and Bas van Steenbergen add to this unique experience offering coaching and competition preparation to our high level riders and fun inspirational group rides and interaction for all youth attending camp. Riders will be placed in groups according to riding ability to ensure a fun safe learning environment, but will have the chance to come together as a group throughout the day. Big White offers the perfect environment for progression and fun. Limited spots available for this weekend so don't miss out on this opportunity.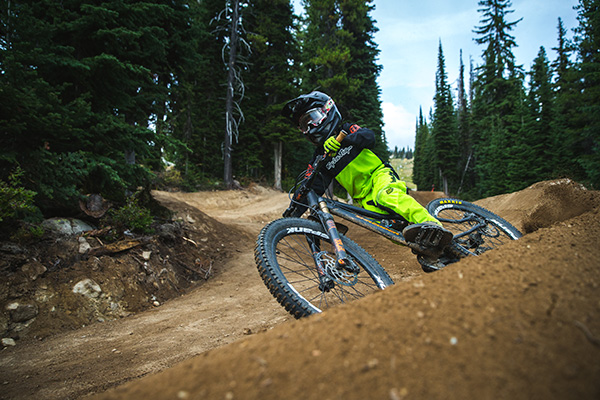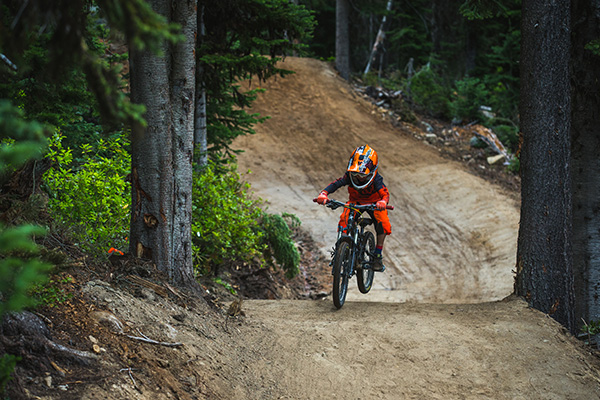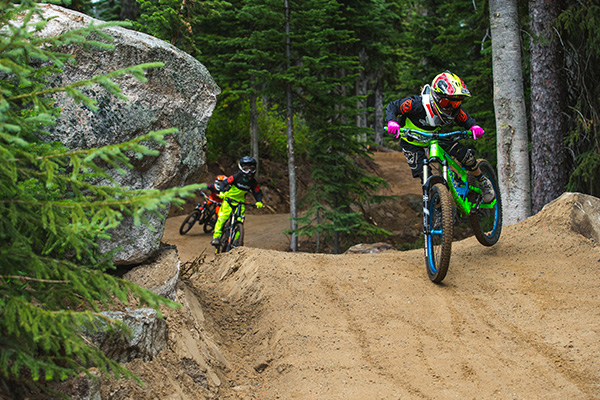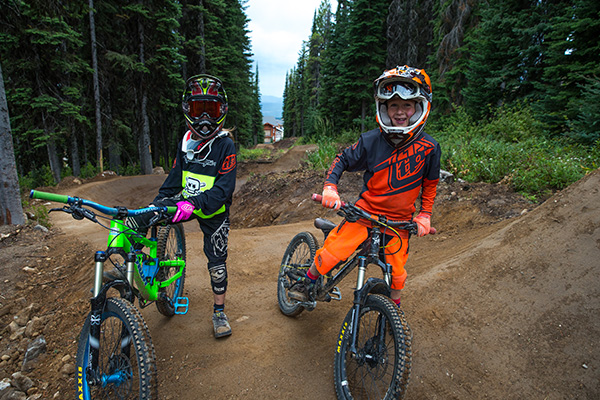 INCLUDES
Lift Access to the bike park
Coaching
Lunch
CAMP SCHEDULE
---
FRIDAY
Check in before 8AM at Village Centre Mall
8AM Arrive and meet coaches, pros and other campers
Morning stretch and briefing
Morning Ride Session - Get on trail, skill assessment, split in to groups.  Work on riding positions and attack positions
Lunch
Afternoon Session - Bike Park Riding: with trail breakdowns and technique buiding
4 PM Daily wrap up in village
SATURDAY
9AM Morning stretch and briefing
Warm up laps
Air awareness and jumping skills
Lunch
Photo opportunity on trail
Speed judgment on trail
4PM Daily wrap up in village
SUNDAY
9AM Morning stretch and briefing
Warm up laps
Technical riding at speed
Lunch
Speed runs with timed laps
Final ride and free ride favourite trails
4PM Final wrap up - awards and acknowledgements
COACHES AND PROS
---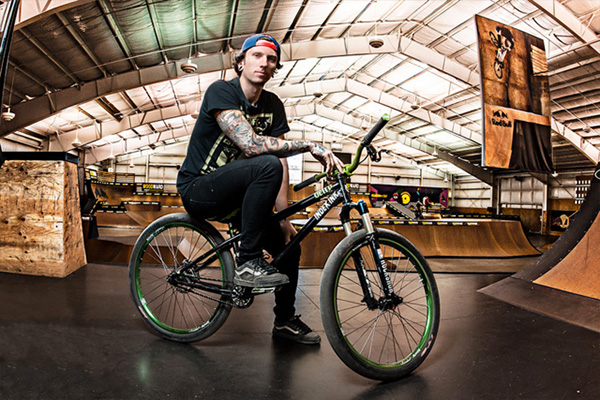 Jake Kinney
Age: 30
Years Pro: 12
Hometown: Pemberton, BC
Jake Kinney has been all over the MTB map from competing as a professional racer to being judged in FMB events. Over the last 5 years, Jake has moved into a coaching and youth development side of riding. Jake Kinney is the head coach and program director for Woodward West, he also has personally coached kids like Jackson Goldstone.
"I love coaching and developing our next generation of riders to succeed in the sport while keeping it fun and safe".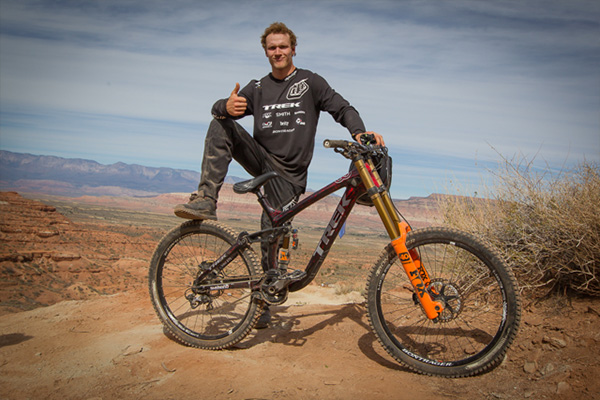 Tom van Steenbergen
Age: 22
Years Pro: 8
Hometown: Kelowna, BC
Tom van Steenbergen is a member of the Trek C3 team and sponsored by Trek Bicycles, Troy Lee Designs, Fox Shox, an athlete regularly invited to crankworx and Red Bull rampage events. Tom is well-known from his segments in Anthill films various movies. He has a passion for getting new kids into the sport and providing ways for youth to progress their skills and begin stepping up the ladder to FMB World Tour events.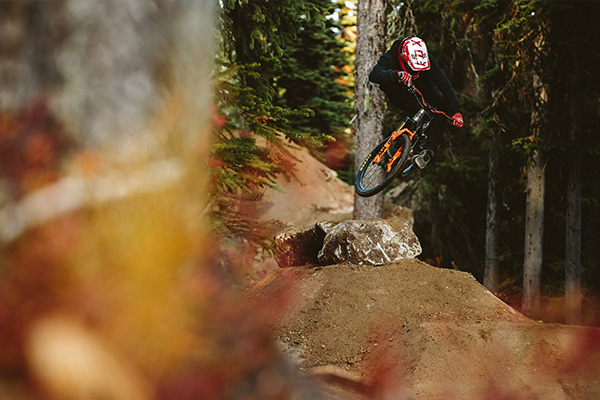 Bas van Steenbergen
Age: 23
Years Pro: 12
Hometown: Kelowna, BC
Bas van Steenbergen is supported by Hyper Bicycles, Fox Riders Co., Fox Shox, Shimano, Diety Components. Bas is Tom's big brother and highlights of his career include a growing list of film projects with Red Bull Media House, his invitation to Red Bull Rampage, and his win of the Crankworx Air DH race. Bas is excited to help kids learn to turn and jump with confidence and create relationships that last a lifetime.
Big White Bike School Coaches
Pros for the Grom Gravity Camp are supported by Big White Bike School coaches. All of our coaches are professionally certified and trained by the PMBIA and are available for lesson bookings throughout the summer.
FAQ
---
Do you have to be a certain ability level to come to Grom Camp?
Yes, Big White Grom Camp is intended as a high performance camp intended for advanced riders, age 9-15. Once you register, Jake Kinney will evaluate each campers' ability to ensure that this is the right experience for you - this may include phone interviews and Q&A. When riders arrive on site we will start the camp with a skills assessment session and put them in groups with campers of the same ability level. This helps the campers in the group to work on and learn similar skills together! If you have questions about your ability level, please ask us! We are happy to help.
Will I get to ride with a pro?
All campers will get a chance to hang out together in the morning stretch, lunch and wrap up. There will be opportunities for all campers to hit the trail in group session with the pros. Groups and coaches for the main sessions will be based off rider ability to ensure that everyone has an enjoyable camp experience.
Can we ask the head coach questions before we register?
Yes, you can email Jake Kinney with any questions regarding the camp riding program.
Where do we stay?
Campers and their families will rent summer accommodation separately and in addition to their camp package.
Grom Camp Specials >>
What all is included in the camp price?
3 days of coaching, lunch, lift passes for the bike park.
What Safety Gear is Recommended?
Big Whites safety gear requirements >>
What can parents do while kids are in the camp?
Events and activities >>
How will Camp Drop off and pick up be organized?
Parents will drop off their campers every morning at the designated areas and pick up in the same area at end of day. See camp schedule for drop off and pick up times.
What should I bring to camp?
Generally we encourage campers to bring their own safety equipment and bike, however, we do we have equipment available for rent. We suggest you contact our rental specialist ahead of time to prebook and ensure we have equipment that would be suitable size for your child.
Here is the quick list of items to bring:
Bike, Clothing, Hydration pack, Full-face helmet, Sun block, Spending money
Leave the valuables at home - cell phones, iPods, etc. are discouraged
How are the campers supervised?
We are with the campers from the time you drop them off in the morning until pick up at end of day. Evenings are unsupervised free time.
What kind of bike should I bring?
We recommend a full suspension bike with disc brakes. You may also want to bring a dirt jump bike for pump track riding in the village. Bikes are available to rent as well, so please don't go buy a bike just for the program. With this weekend seeing large number of youth, we recommend pre-booking as rental inventory is limited.
What is there to do besides ride bikes?
Summer Activities Big White >>
Can parents come and visit or stay for the entire camp?
Of course! We encourage parents to join their kids and spend the long weekend at Big White during Big White Grom Camp.
Can we ride after the scheduled program?
Yes, subject to chairlift and other resort operating hours.
Can I be in camp with my friend?
Sure, let us know on the registration form who your friend is and we'll do our best to put you in the same group. However, we group campers based on skill level so if they're not the same level they will be in separate groups.
Are meals included?
Lunch is included. Breakfast, snacks, and dinner are available for campers and their families at various village food and restaurant locations or in your condo.
---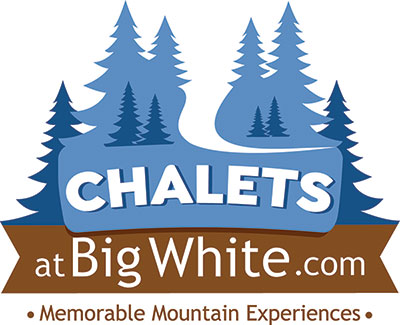 Stay for 4 nights and only pay for 3 nights when you book with
Chaletsatbigwhite.com
.
Stay in a Deluxe 1 bedroom Chalet that sleeps 4 to 5 guests from $179.00 per night plus applicable taxes and fees.