Where in the world is Loose Moose?
Posted On: August 12, 2017 |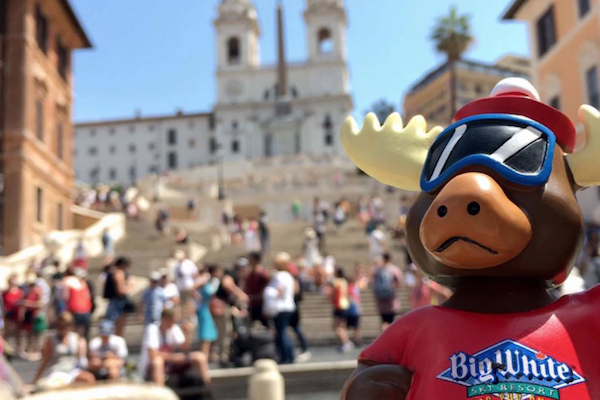 Ever wonder what happens to Loose Moose when the snow season ends? He goes on summer vacation, of course!
This summer, Loose has been clocking some serious frequent flier miles from his laps around the world. Thanks to Facebook, we've been able to keep track of where he's been travelling and what he's been up to! From the trendy streets of Sydney to the rugged shores of Jasper National Park, it looks like our wintery friend has a serious case of wanderlust…
Sydney, Australia | May 20
When you live at Big White, the champagne powder capital of Canada, it only makes sense to travel around the world and brag about it. This spring, right after the snow season ended, Loose was spotted in sunny Sydney, teaching skiers and snowboarders in the southern hemisphere how to snow-dance. During his visit, he enjoyed a diet of Vegemite toast and Caramello Koalas while taking in the sights of Sydney's famous Darling Harbour!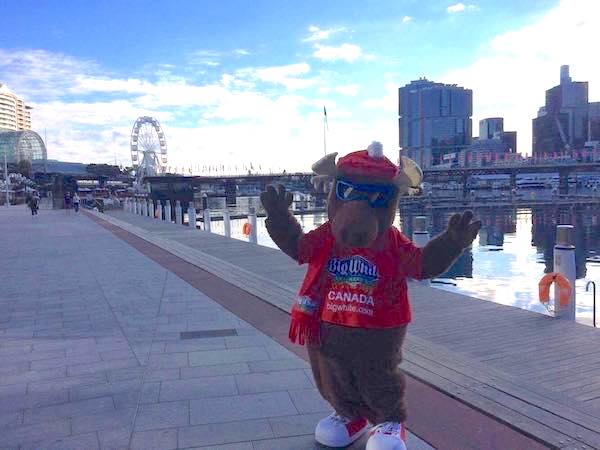 San Juan del Sur, Nicaragua | May 24
Turns out Loose just couldn't get enough of that sun! After travelling to the land down under, Loose Moose was seen skipping through the streets of sun-kissed San Juan del Sur, Nicaragua. By the looks of it, he wasn't the only Loose Moose in town. After a bit of investigation, we discovered that the Loose Moose cantina is rumoured to make the best poutine in Central America. Do you think he was just craving a taste of home?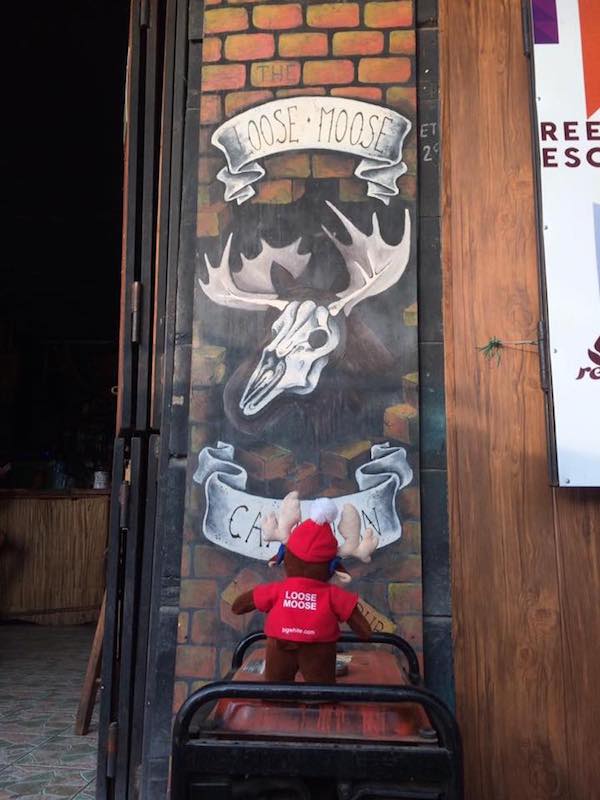 Coronet Creek, Jasper National Park | June 27
After a few sunny months out-of-country, Loose travelled back to Canada just in time for his annual anglers fishing trip in Jasper National Park! Despite rain (and even a bit of snow) Loose loved every minute of his oh-so Canadian outdoor adventure. Well, except the part where Porky, the campground's resident chipmunk, decided to sabotage the picnic table!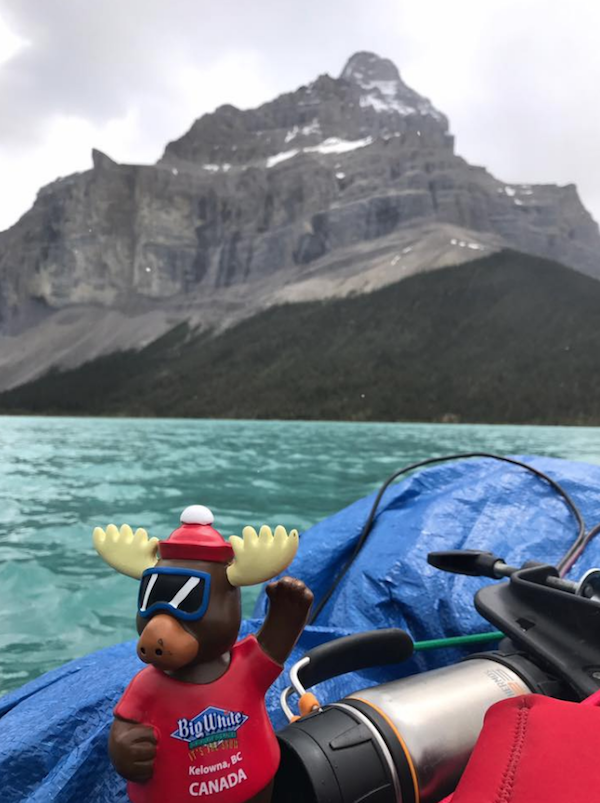 Big White Ski Resort | July 1
Loose wrapped up his fishing adventure just in time to help us cut Canada's 150th birthday cake at 6000ft!  Loose was just as excited as we were to host Canada's highest birthday party at Big White Ski Resort, where we celebrated our great northern nation by inviting 14 snow fanatics to ski and snowboard The Cliff with Josh Foster on one metre of white stuff! Skiing in summer – doesn't get much more Canadian that that, eh?
Downtown Kelowna | July 13
As always, when in the Okanagan, Loose jumps at every chance he can to hang out and give hugs and high fives to his fans. This July, Loose was spotted dancing in the streets and squatting in pop-up aerobic classes at Downtown Kelowna's Block Party. Loose's local fans were so excited to see their Big White buddy off the mountain and strolling down Bernard Ave!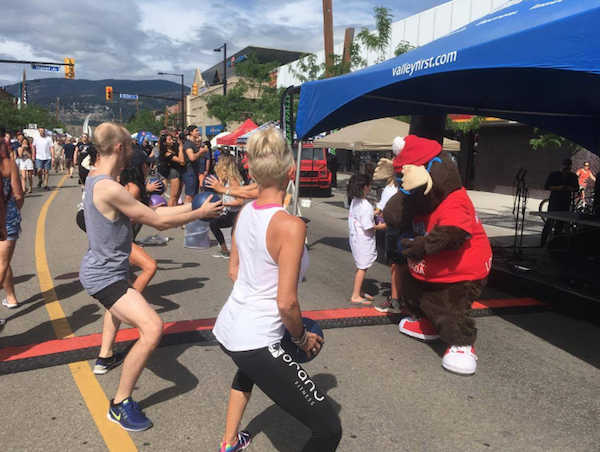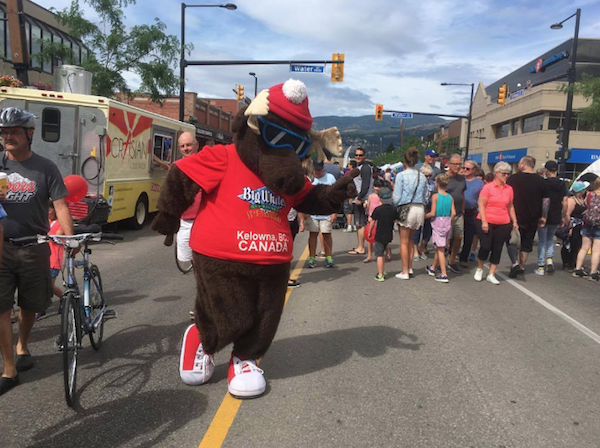 Italy | July 30
Viva Italia! Some visit for the pope - Loose visits for the pizza. For his final voyage of the summer, Loose took off on a tour of Italy - from Florence to Vatican City all the way down the Almalfi Coast. While in The Belpaese, Loose was very serious about immersing himself in the culture. He even learned some Italian – "penne, pepperoni, pesto, pistachio gelato!"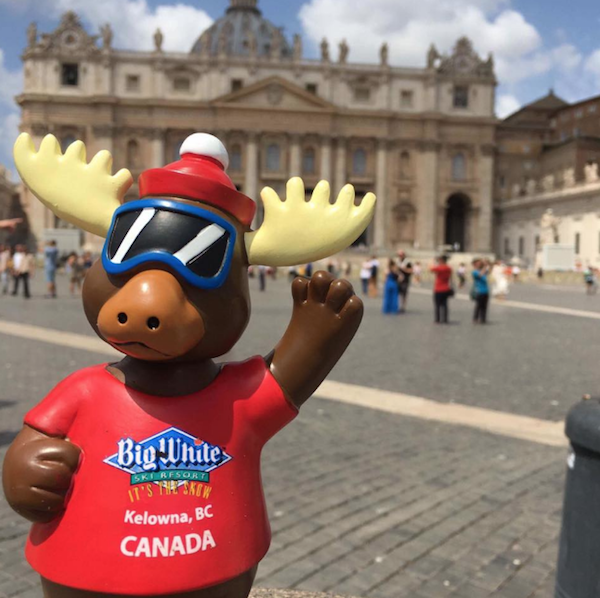 Where in the world will Loose Moose go next?
We encourage all of our Big White fans to bring Loose Moose on your travels around the world and tag #skibigwhite to show us where Loose has been! Travel with Loose, and you could be featured on one of our social pages!
To hang out with us on social, follow Big White Ski Resort on Facebook, Instagram, and Twitter.